The neck isn't the first body part that comes to mind when thinking of exercising our muscles, but necks shouldn't be neglected. Exercises that work and stretch the neck muscles can help relieve pain and prevent…
Keep reading »
Browse Topics in Exercise Equipment and Clothing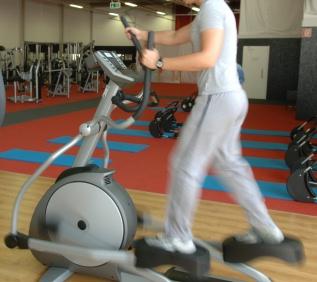 Having the right exercise equipment and apparel can make your workouts easier, safer, more comfortable, and more effective. From workout gloves to expensive cardiovascular machines, there are many available options. If you're looking for help figuring out what you need and narrowing down your choices, the articles on LoveToKnow Exercise can be an invaluable resource.
Equipment Options
Get a good idea of the types of exercise equipment that are available:
Workout Attire
Find out what you need to know about fitness apparel:
Exercise class attire: Get tips on the best types of aerobics clothing to wear so that you look and feel good while exercising.
Outdoor workout apparel: Find out what apparel items are best for outdoor activities, such as terry cycling tops.
Kids clothing: Learn what to look for when selecting exercise attire for your children, whether they're exercising at home or through organized activities.
Helpful Tips and Information
Whether you're just getting started with a regular workout routine or if you're an experienced athlete, you can benefit from increasing your knowledge about all types of exercise gear. Let LoveToKnow Exercise be your top online destination when you're looking for independent, reliable information that's been researched and compiled by knowledgeable fitness professionals and experienced exercise enthusiasts. The information you learn can help you make the right choices when it comes to deciding what types of items you need and discovering the best places to find them.